Vegan Shea Body Butter
Organic Shea Nut Body Butter Directions
Nourish and soothe your skin with this rich and creamy body butter. Create a whipped nourishing butter that will add moisture back to your skin, leaving it feeling velvety soft.
Ingredients:
Equipment:
Step 1: Place the butter, oil and glycerine into a medium-sized pot on medium heat and stir until they melt and are evenly combined, keeping the oils below 50° c.
Step 2: Transfer mixture to a glass or metal mixing bowl and place in the freezer for 20-30 minutes, or until the mixture begins to solidify to a gel consistency and becomes opaque and cloudy in appearance.
Step 3: Remove oils from the freezer and beat with a handheld or standing mixer for 20-30 minutes or until the mixture becomes light and fluffy, scraping the sides of the bowl with a flexible spatula periodically to ensure the mixture is evenly whipped.
Step 4: Mix in the Vitamin E, a natural preservative, and blend for another 30 seconds to combine evenly with the mixture. This is also where you can add colour or scent.
Step 5: Scoop out finished body butter and distribute evenly into the provided aluminium jars. Store below 32° C away from direct light. Use within 12 months.

HINT: At Step 4 add your favourite pure essential oil such as Australian Sweet Orange Essential Oil or Lavender Essential Oil to give your body butter your own personal touch. You can even add a 'pinch' or two of colours such as a mica or clay. See our mini measuring spoons for amounts.
Attention: Children should always be supervised in the kitchen, especially when heating oils. Supervision is recommended.
Variations
Once you've made this basic body butter recipe, you'll be ready to try mixing and matching oils, colours and scents. Designing your own body butter can be fun!
All you have to remember is that you should make sure you are using 25% soft ingredients (liquid at room temperature) in your recipe and 75% hard ingredients (solid at room temperature) to ensure your body butter has a good, thick consistency. Glycerine is needed to help your skin soak up your lavish body butter.
Replace the 50 g soft oil for another carrier oil to give your body butter different properties. Add a colour or scent (or both!) to make your body butter extra special! Here are some variations to get you started!
Replace the 50 g Cold Pressed Castor Oil with 50 g Jojoba Oil and add Peppermint Essential Oil for a tingly zing and some Shimmer Green Mica for a hint of minty class.
Replace the 50 g Cold Pressed Castor Oil with 50 g Hempseed Oil and add Olive Green Australian Clay and Eucalyptus Essential Oil for a down to earth feel.
Replace the 50 g Cold Pressed Castor Oil with 50 g Evening Primrose Oil and add Rose Geranium Essential Oil and Pink Lemonade Mica to give your body butter some old-world charm.
Replace the 50 g Cold Pressed Castor Oil with 50 g Macadamia Oil and add Lavender Essential Oil and Pansy Mica for a calming effect during some much needed you time.
Support Line:
This kit has been designed to be fun, functional and easy, but if you are unsure we're here to help! Email any questions to sales@greenlivingaustralia.com.au or call us on (07) 3808 2576 to speak to our friendly staff!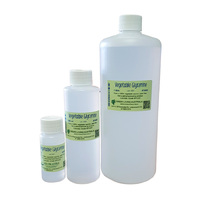 From $13.80