"Russian" Pickled Tomatoes
This recipe requires absolutely NO cooking skills whatsoever.
This is not actually one of Valerie's recipes but one of David's, handed to him by a close mate Ivan, who is of course, Russian.
This is a two stage recipe, first we must prepare our jars full of fresh ripe tomatoes, and then make the pickling mixture to pour over the top of the tomatoes. OK, so there is a third stage when we process the jars, but that's all that's needed folks for the best pickled tomatoes ever. If you have some pickling onions to throw in there as well, you'll love those too.
Step 1 - You'll need:
Lots of jars, and of course, tomatoes. Wash the jars and your produce, and into each jar place:
Bay leaves.
Black Peppers.
Garlic, a clove or two.
Dill, a sprig or two.
Carrot, whole baby carrot or slices.
Tomatoes
You may also put:
Pickling Onions, peeled of course.
Chilli(s), to your taste.
& maybe
Cauliflower pieces, for something different.
Step 2 - Mix up:
5 Litres of water, preferably filtered
1 Cup of Sugar
1/2 to 1 Cup of Cooking salt
Bay leaves
Black Peppers
Mix in a big pot on the stove and bring to the boil, add:
Please adjust the salt and vinegar quantities according to your taste and of course health requirements.
Step 3 - Process:
Bring back to the boil, turn off the power or gas, and either ladle or pour the "pickling juice" into the prepared jars full of produce. Seal the Jars and " Boiling Water Bath" process them for 30 minutes.
You can of course increase or decrease the quantities to make smaller or larger batches.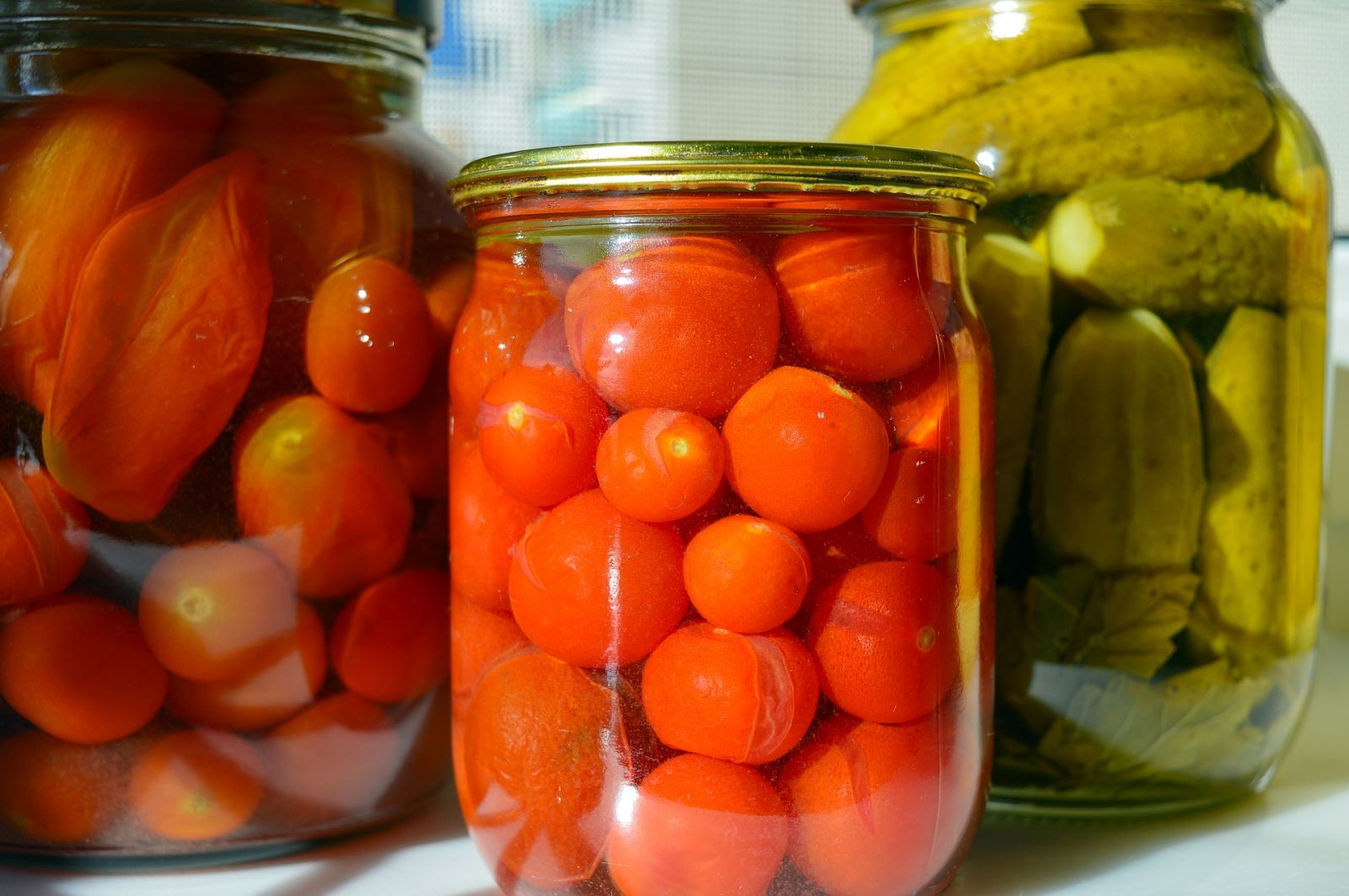 This category is empty! Please try another category or use our search function to find what you are looking for. If you require further assistance please contact us.