Olive Rosemary Sourdough Bread Recipes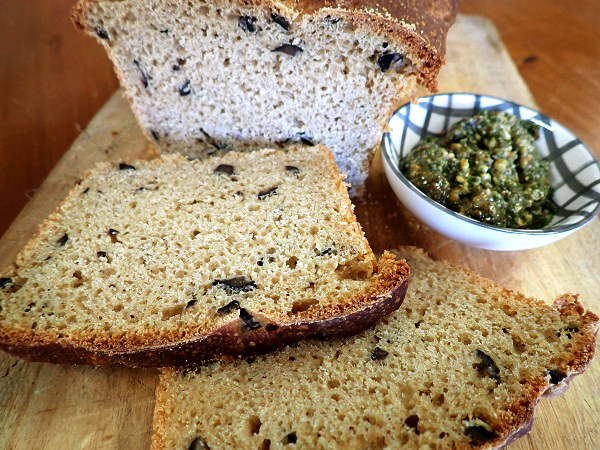 Ingredients
500 grams of my sourdough starter (If you do not have a mother see my blog, Soughdough Bread, is it Better for Us and Why. You can get sourdough culture here.)
Two cups organic unbleached plain flour
Two cups organic wholemeal flour
One and a half cups non-chlorinated water
One-third of a cup of olive oil. I used olive oil that I had previously infused with rosemary from my garden.
Half a teaspoon iodine-free salt
One to two teaspoons of dried rosemary
Half a cup of pitted and chopped black olives
Instructions:
Place your 500 grams of the mother (starter) into a large bowl and then add your plain and wholemeal flour, water, olive oil, iodine-free salt and dried rosemary.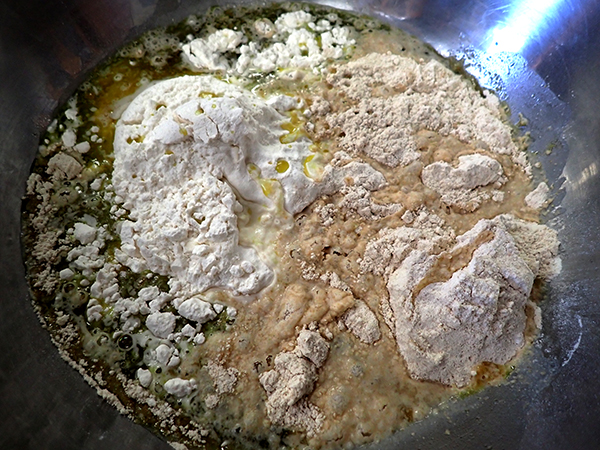 Mix together until combined and then turn out onto a lightly floured surface.
Knead until it is smooth and elastic. Under kneaded bread can collapse so don't skimp on this step.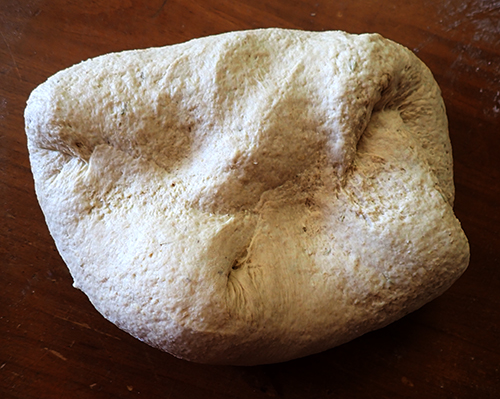 Once your dough is the right texture, place it in a clean, oiled bowl to rise. This is not a quick bread where you add commercial yeast. You are using sourdough mother, so expect this to take some time. Slow proving of the bread allows for the development of flavours and gives the bacteria time to break down the damaging peptide(s) in gluten that humans do not digest well.
Cover the bowl with a clean wet tea towel or some cling wrap and allow the dough to rise until it has doubled in size. Punch it down and then turn it out onto a floured surface. Work the olives into the dough and then divide in half to form your loaves.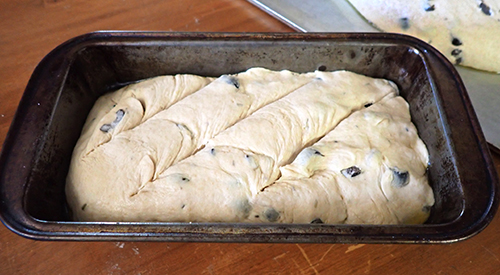 Once your loaves have risen a second time, place them into a 220-degree oven to bake. Two small loaves take about 45 minutes.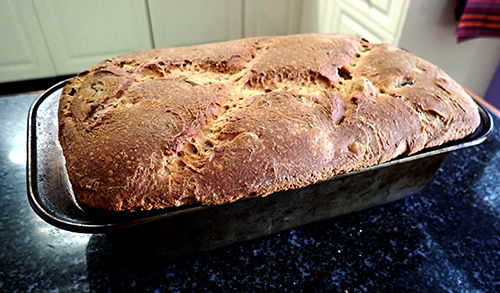 This bread has a softer texture, due to the addition of the oil and plain flour. The addition of the oil (fat) also makes it less sour and this allows the rosemary and olive flavours to really come through.
We hope you enjoy this video: