This is a beginner cheese kit, ideal for those with no cheese making experience.
Fully Supported

Our help line is available by phone or email to assist you in the cheese making process. Just contact us and we will walk you through it. No worries!
Easy To Use

Simple, easy to follow instructions are included. Just follow the steps to make your own Quark and buttermilk from scratch.
Saves Money

Make your own gourmet Quark and save! This budget-friendly kit will make up to 100 kilos of Quark from store-bought milk.
How Does It Work?
Simply go to the store and get 2 litres of whole milk. The next day, you will have about a kilo of the most beautiful quark.
Pour out about 1/4 cup of milk from your milk bottle.
Place the bottle of milk into pot of hot water to heat to 31° C.
Add the calcium chloride solution and culture, close the bottle and gently shake.
Keep the bottle warm (over 22° C) for 24 hours.
You are required to inoculate the milk with culture when it is 31° C, and monitor the temperature to ensure it does not drop below 22° C, during the next 24 hours, so you will need a thermometer to check the temperature.
This Kit Contains:
You Will Need: (most of which can be found in your kitchen)
Large stainless steel or enamel colander
Piece of string
Somewhere to hang your cheese to drain
How Much Does It Make?
This kit contains enough ingredients to make about 80 to 100 kilograms of Quark!
How Do I Store My Ingredients?
We ship these products Australia wide, however, this kit contains ingredients that do require long term storage in a freezer, on arrival. Extended time out of a freezer will decrease the shelf life.
Shelf Life of Cultures:
When stored correctly, freeze-dried lactic cultures are typically viable long after any date on the pack.
| | | |
| --- | --- | --- |
| Room temperature | | weeks |
| Refrigerator | | months |
| Freezer | | years |
Useful Links:
Detailed instructions for Quark & Buttermilk In A Bottle
This cheese can also be made with Lactose-Free Milk... find out more HERE
(1518)
| | |
| --- | --- |
| SKU | 1518 |
| Barcode # | 045635492578 |
| Brand | Green Living Australia |
| Shipping Weight | 0.2100kg |
Good product

By:

Diana

on 15 June 2022

Я покупал это для изготовления творога, все получилось. Отправка товара была на следующий день в температурном пакете я рекомендую всем. We translated this but wanted to keep the original comment. I bought this for making cottage cheese, everything worked out. Sending the goods was the next day in a temperature package, I recommend to everyone.




(5)
Quark making

I purchased the quark kit and found it very good. The kit includes bacteria, 2 containers, a fine cheese cloth and information booklet. In the past I only bought the bacteria. But using the cheese cloth included in the kit and reading all the information I could produce quark like they make in Austria really easy. Now I can make yummy light European cheese cake. Very happy :)




(5)
We Also Recommend
You May Also Like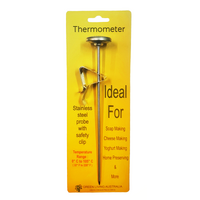 $15.40
Others Also Bought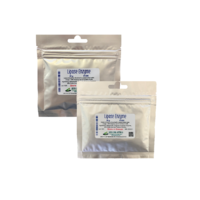 From $8.95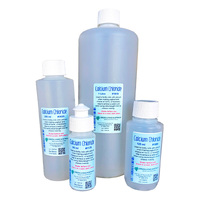 From $7.00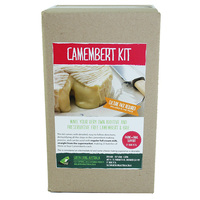 $137.50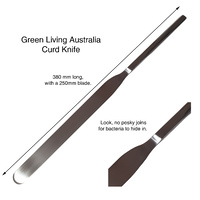 $17.50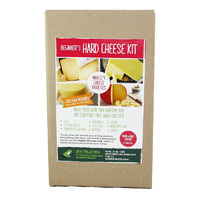 $109.50