Calcium Chloride Solution for Cheese Making, Yoghurt Making, Tofu Making & Fermenting Vegetables
Strength: This is a 30% calcium chloride solution
Yoghurt:
The addition of a few drops per litre of milk can help strengthen the curd, making a thicker yoghurt. If making yoghurt a 50 ml bottle is enough for over 300 kilos of yoghurt, and has a convenient dropper cap.
Cheese Making:
The addition of Calcium Chloride generally improves the rennet coagulation properties of your milk and this is particularly true when using pasteurised milk that has been stored in a refrigerator.
Pasteurising and then cold storing milk impairs the milk's rennet coagulation properties, reduces the recovery of protein and fat, and reduces cheese yield. There is a scientific explanation that we will not go into here; however, the addition of Calcium Chloride, which is a salt solution, solves this problem with milk purchased from the grocery store and allows you to make cheese with this milk by restoring the milk's ability to coagulate and form a good curd with the addition of rennet.
Making Tofu:
Calcium Chloride acts as a coagulant for soy milk. Add two to three teaspoons of Calcium Chloride to a litre of heated soy milk to create curds suitable to press into tofu.
Fermenting Vegetables:
Adding a teaspoon per kilogram of vegetables will help keep your fermented vegetables crisp.
(1084-ALL)
| | |
| --- | --- |
| SKU | 1084-ALL |
| Brand | Green Living Australia |
Calcium chloride

By:

Julie Plummer

on 14 November 2023

I have not used it as yet, but I intend to use it as a coagulant in tofu.




(5)
A+++++

By:

Cara

on 12 November 2023

Invaluable aid to set yoghurt. There is nothing as good as tangy Greek homemade yoghurt




(5)
Wouldn't buy elsewhere

By:

Denise

on 8 October 2023

I've been buying green living products for around 5 years. I make my own yoghurt weekly using their yoghurt makers (I have 2) and their cultures and calcium chloride. I end up with the best tasting yoghurt - everyone comments on how good it is, with just a bit of prep required. I have made the yoghurt without the calcium chloride, but I prefer the thicker texture when I use it.




(5)
Great product

By:

Kathy

on 10 July 2023

Once again, thanks for a great product, delivery time and great customer service




(5)
Makes life simple

By:

David P

on 17 June 2023

I use Calcium Chloride to make thick yogurt the easy way - with long-life milk. No long simmering at precise temperature. 10 minutes and then forget… Warm 2lt long-life in the microwave Add 18 drops Calcium Chloride Add 1.5 cups milk powder Into the yogurt maker Done… 10 mins tops Great product.




(5)
You May Also Like
Others Also Bought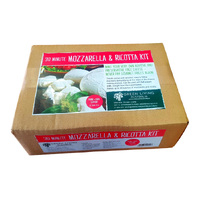 30 Minute Mozzarella & Ricotta Kit
$59.50
From $10.00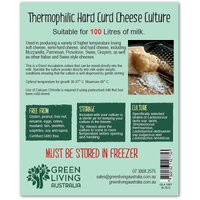 Thermophilic Hard Curd Cheese Culture with 2 Steri
$12.60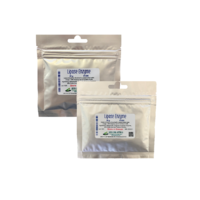 From $8.95