Probiotic Vegetable & Dairy Culture - 100 litres/kgs
This popular veggie culture is used to ferment vegetables and juices and can be added to milk products like yoghurt, providing additional live probiotics.
Please Note: Probiotic Vegetable & Dairy Culture will not make yoghurt on its own and must be used in addition to a yoghurt starter culture to make yoghurt.
Multiple Uses

This culture can be used to ferment vegetables, add probiotics to dairy products like yoghurt and make other healthy fermented foods and drinks.
Great Value

Costing just pennies per litre/kilogram, this culture will save you heaps versus buying premade fermented foods from the shops.
Live Probiotic Bacteria

This pure probiotic culture is guaranteed to be alive. It starts fermenting as soon as you add it to your recipe, growing and multiplying rapidly.
Probiotic Vegetable & Dairy Culture can be used for adding probiotics to yoghurt or culturing and fermenting vegetables to make dishes such as Korean kimchi or German sauerkraut.
Probiotic Vegetable & Dairy Culture Contains:
Maltodextrin
Lactobacillus rhamnosus
and a selected strain of
Lactobacillus plantarum
How Does It Work?
Probiotic Vegetable & Dairy Culture is a protective culture inhibiting unwanted bacteria, yeasts and moulds.
It may be applied in probiotic products such as fermented milk products and in cultured vegetables.
A multi-purpose probiotic culture that can be used to make probiotic products such as fermented milk products, including yoghurt and soft cheeses, or fermented food recipes such as saurkraut, kimchi, fermented juices, sauces and more.
How Much Does It Make?
Each sachet will make up to 100 kilograms of fermented veggies.
One sachet is also enough to add to 100 batches of yoghurt (1 litre batches).
Making your own yoghurt into a probiotic yoghurt or making your own healthy fermented vegetables with this culture is very economical as the Probiotic Vegetable and Dairy Culture is highly concentrated.
Features:
Each sachet is supplied with two sterile jars to keep your culture safely in the freezer and allow you to easily pick up just a small amount on the end of a knife.
Free from gluten, peanut, sesame, eggs, celery, mustard, fish or shellfish, sulphites, lupine, and soy, and is GMO-Free.
I highly recommend that you purchase pH paper when buying the culture. The pH of the final ferment needs to be below 4.6. (Valerie Pearson)
Shelf Life of Cultures:
When stored correctly, freeze-dried lactic cultures are typically viable long after any date on the pack.
| | | |
| --- | --- | --- |
| Room temperature | | weeks |
| Refrigerator | | months |
| Freezer | | years |
We ship these products Australia-wide; however, they do require long-term storage in a freezer, on arrival. Extended time out of a freezer will decrease the shelf life.
Useful Links:
Specification Sheet
Frequently Asked Questions
GMO-Free Statement
Allergen Statement
Gluten-Free Declaration
Country of Origin: Italy
Making Fermented or Cultured Vegetables.
See Green Living Australia's vegetable fermentation systems and see a batch of fermented veggies packed and started.
How to store the culture and how much to use.
This system will help you get the best value out of our yoghurt cultures, kefir and probiotic veggie culture, while helping protect the culture from moisture and contamination.
(1395)
| | |
| --- | --- |
| SKU | 1395 |
| Barcode # | 820103427616 |
| Brand | Green Living Australia |
| Shipping Weight | 0.0550kg |
Easy fermentation

By:

Lois

on 29 December 2022

I have been trialling this culture with orange and apple juices. It is extremely easy to do. It's hard to describe the taste. It's not as sweet as the juices, it has a slight tang. I cannot drink kefir as I really dislike the taste so I am very pleased to find this culture




(5)
Probiotic Culture

By:

Sheri

on 29 November 2022

Awesome product! Simplifies the whole process to always ensure a top quality outcomes!




(5)
Probiotic dairy and vege culture

By:

Edna

on 20 February 2022

I have not used this product yet but expect excellent results - the video and instructions are easy to follow and other products I have used were wonderful - easy and economical




(5)
Great culture for kimchi

By:

Karen

on 21 December 2021

The culture makes a wonderful kimchi every time - very consistent and keeps well in the freezer and you only need a bit per batch. Efficient delivery via post as well. Someone just needs to let the manufacturer of the culture know that it is very hard to get it all out of the packaging and into the small jar provided - you need to pour filtered water into it, shake it and then pour that into another jar to be used for a ferment.




(5)
Probiotic vegetable culture

By:

Karen Holt

on 25 March 2019

This along with the kefir culture are great - very active and ferment exceptionally well. Also, delivery is quick in Queensland and well packed in a cool bag.




(5)
You May Also Like
Others Also Bought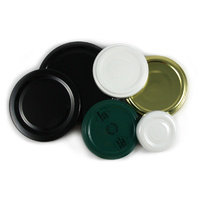 From $13.34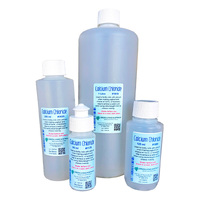 From $7.00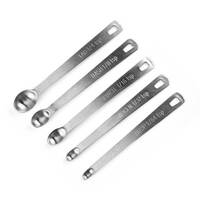 $11.85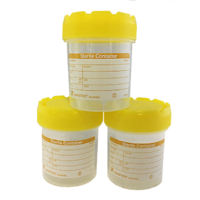 $2.00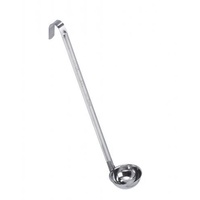 $10.95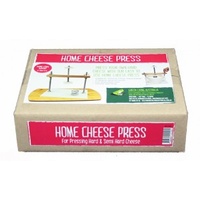 Cheese Press - Stainless Steel with 22 kg Spring
$110.60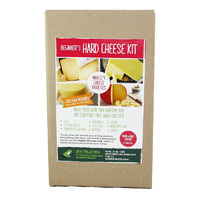 $109.50
More From This Category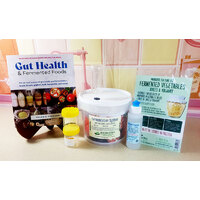 Deluxe Fermentation Kit - With Book
$97.45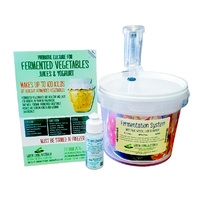 $58.45