Low Methyl Ester Pectin - 250g
Packed in Australia by Green Living Australia
Sets Jam with low or no sugar!
Make diabetic-friendly jams, or just lower your sugar intake.
Calcium Powder included.
This product replaces Pomona's Universal Pectin, which is also a low Methyl Ester pectin but ours is packed here in Australia.
Low Methyl Ester Pectin:
Low Methyl Ester is a type of pectin that needs the addition of calcium in the form of monocalcium phosphate to form a gel. The advantage of using this pectin over Classic Pectin or Jamsetta is that you do not need to add sugar to get it to set. You can add sugar to taste, which could be a lot less than in traditional recipes, or you could add an alternative sweetener, such as honey or stevia. I regularly use this pectin to make low-sugar jams with only 200 to 400 grams of sugar per kilogram of fruit, or no-sugar jams where I use stevia or xylitol instead of sugar with great results.
Calcium Water (monocalcium phosphate) Ca(H2PO4)2:
Monocalcium phosphate is a salt derived from minerals found in nature. Both calcium and phosphate are vital to our health and well-being. Calcium phosphate is essential for skeletal development and in fact, your bones are made of calcium phosphate. Calcium phosphate is also added to foods to boost their calcium content and is used to make calcium supplements. In jam and jelly making it is used to add the calcium necessary to form a gel when using low Methyl Ester pectin.
How To Make Calcium Water:
The calcium powder comes with your pectin. Put 1 teaspoon of your calcium powder and 250 ml of filtered water in a small, clear jar with a lid. Shake well before using. Store in the refrigerator between uses. Calcium water lasts many months in the refrigerator and can be frozen for extended storage.
See How To Make Calcium Water.
How Much Does it Make
250 gram pack: will make approximately 190 x 250 ml jars of jam.
500 gram pack: will make approximately 390 x 250 ml jars of jam.
1 kilogram pack: will make approximately 780 x 250 ml jars of jam.
Useful Links
Recipes
Some of our favourites are;
More recipes can be found in Valerie's book - Sugar Free Home Preserving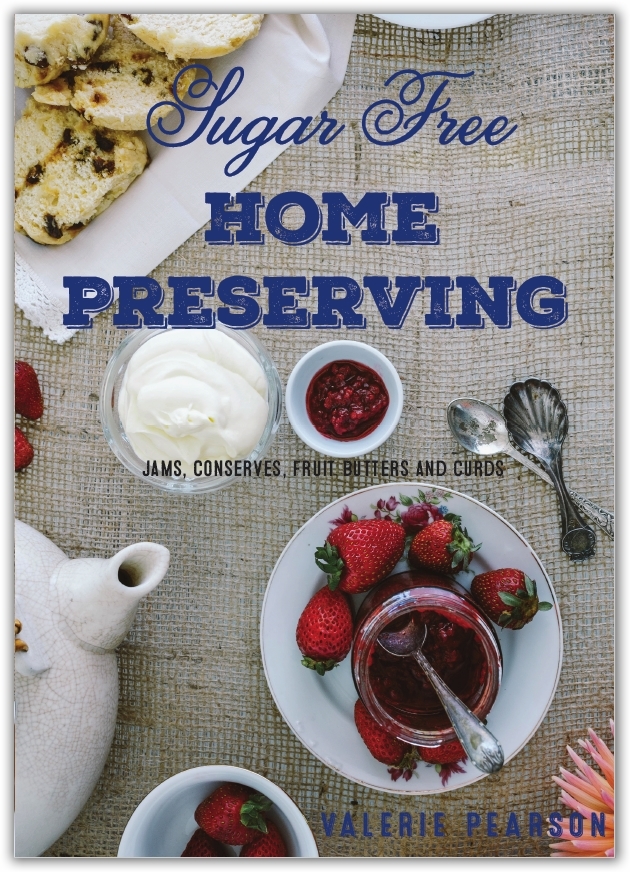 Country of Origin: Pectin - Germany : Calcium - China.
(3570)
| | |
| --- | --- |
| SKU | 3570 |
| Barcode # | 0646492143988 |
| Brand | Green Living Australia |
| Shipping Weight | 0.3100kg |
| Unit Of Measure | ea |
Wonderful product

By:

Kathie

on 22 October 2023

I'm so pleased to be able to make no sugar jams that taste amazing. I use xylitol in place of raw sugar and can enjoy jam without all the sugar. I have been making jams for years and this is a sugar revolution for me. My kids love it too. The product is so easy to use.




(5)
Low Methylester Pectin - 250g

By:

Sharon

on 20 November 2022

Just made the best blueberry lemon jam with the low Methylester Pectin. I was a little unsure about how to use the product so watched a few of your very helpful videos. Looking forward to many more sugar less and free jam sesssions




(5)
No added sugar jam

By:

Amanda B

on 25 April 2022

First time jam maker, used the low methylester pectin which made awesomely delicious no added sugar jams. Strawberry and Mixed Berry jams, set up beautifully, yum.




(5)
I wish I had found it years ago!

By:

Suzanne Germain

on 2 May 2020

I have made two batches of jam with this pectin and can really recommend it. My very low sugar jam set perfectly and the taste is much improved with minimal cooking time.




(5)
We Also Recommend
You May Also Like
Others Also Bought
More From This Category