Rigid Heddle Looms
These affordable, portable and versatile rigid heddle looms are quick and easy to use and simple to assemble. Everything is included in the kit – just add yarn! Create beautiful unique garments and homewares with colour and texture using any yarns. Or weave beautiful textured patterns using pick - up sticks. The loom can also be used for woven tapestries and wall hangings. Made from Silver Beech hardwood the loom is very strong and robust. The built-in second heddle option allows for double-width, layer or density weaving as well as additional patterns. Four great weaving widths 40, 60, 80 and 120cm (16, 24, 32 and 48 ins).
Additional reeds available are 2.5, 5, 7.5, 10, 12.5 and 15dpi (10, 20, 30, 40, 50 and 60/10cm) so you can weave fine to textured yarns.
The option of a second heddle kit for multishaft weaving gives extra versatility to these looms.
Available in four great weaving widths 40, 60, 80 and 120cm (16, 24, 32 and 48 ins).
Looms include 30/10 (7.5 dpi) nylon reed, shuttles, threading hooks, weaving and warping instructions.
(RH-ALL)
A new hobby

By:

Penny

on 12 January 2022

Love my new Ashford Loom, solid and well made, concise instructions and and I'm pleased with the scarfs that I've made so far. Looking forward to many more projects.




(5)
Ashford Rigid Heddle Loom 60 cm

By:

Donna Tyson

on 31 July 2020

I love it, I'm only a learner and I'm finding this enjoyable and very easy to use after watching all the YouTube videos and reading the books that came with the loom, thank you for my new hobby.




(5)
Excellent

By:

Vanessa

on 3 July 2019

So happy with my Ashford rigid heddle 60cm loom. Big enough to make shawls and when warped less can still make tea towels and scarves etc. Fast postage and well wrapped. Thank you




(5)
Loom purchase

By:

Jacinta

on 26 April 2019

Excellant customer service 12 out of 10. Loom is brilliant as well, mum loves it. Thank you for your help and advice, i will certainly shop with you again.




(5)
You May Also Like
Others Also Bought
More From This Category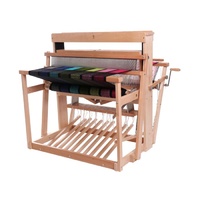 Jack Loom Eight Shaft 97cm / 38 Floor Loom
$3,730.00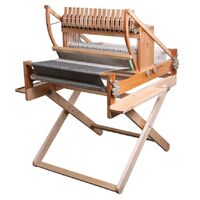 Table Loom Stand for Sixteen Shaft Loom 60cm / 24"
$644.00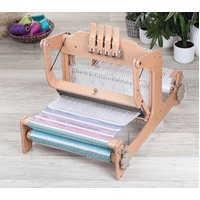 Brooklyn Four Shaft Loom - 40 cm
$810.00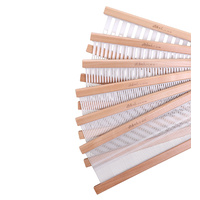 Reed for Knitters Loom - 70 cm
From $46.00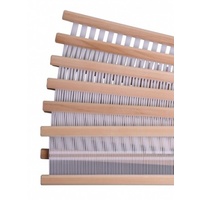 Reed for Rigid Heddle Loom - 25cm
From $25.00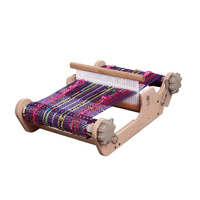 Rigid Heddle SampleIt Loom 25cm
$219.00