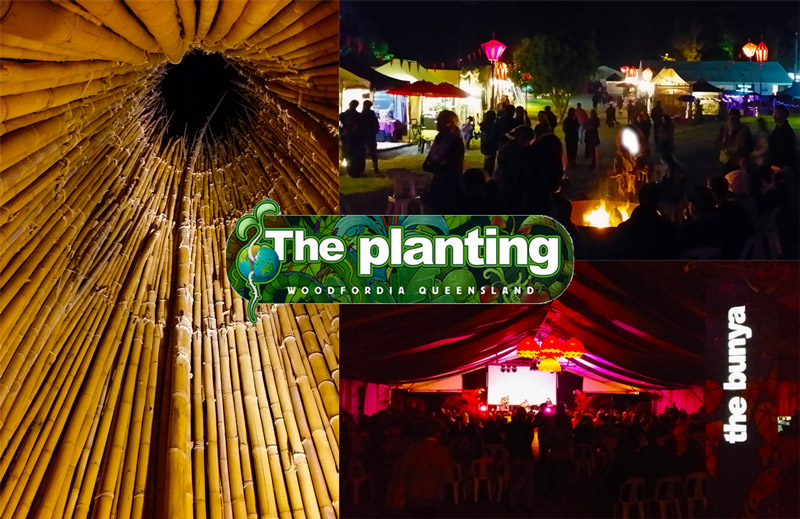 The Planting Festival is held every year in Woodford Queensland at Woodfordia, the home of the Woodford Folk Festival. It is an amazing event and this year was no exception. Full of fun, food, good music and education, there is something for everyone.
This year Green Living Australia's Valerie Pearson, author of Home Cheese Making in Australia, ran two workshops on Sunday, 30 April, covering Mozzarella making and Feta, as well as dairy and non-dairy yoghurt making.  The workshops were fully booked and everyone got to eat hot Mozzarella, moments after it was made, as well as feta and yoghurt samples Valerie bought along with her.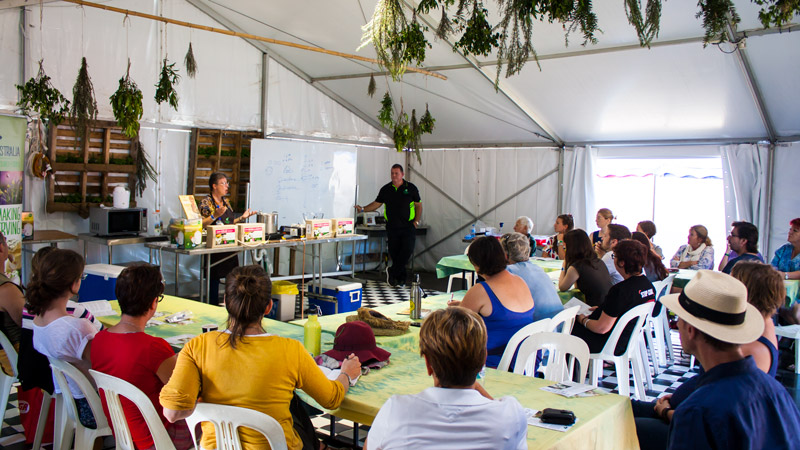 "The crowd was amazing!" Valerie said. "A lot of the attendees had never heard of Green Living Australia before and it was so exciting to present to all new people."
Valerie travels all around Australia teaching workshops but said it was a unique experience performing in such a stunning location. She could not speak highly enough about the staff and volunteers at the event and is hoping to be invited to teach again in 2018.
As well as teaching the workshops, Valerie was available afterwards to do book signings and answer people's individual questions on cheese and yoghurt making.
If you have an event that you would like Valerie to perform at, just let us know. We will do our best to accommodate you, but get in early to ensure you can get the dates you are looking for.