Sugar Free Strawberry Jam Recipe
Author: Valerie Pearson Date Posted:18 March 2017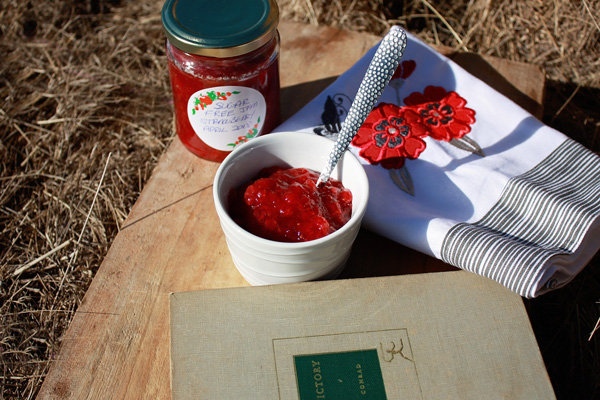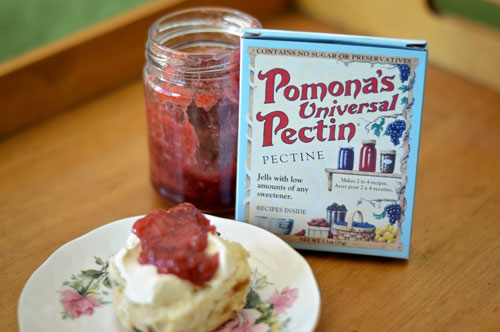 This is an ideal jam for diabetics and those wishing to avoid processed sugars.
Ingredients:
1 Kg Strawberries
2 tablespoons of lemon juice
100 grams stevia
2 teaspoons of Pomona's Pectin
Directions:
Prepare your 250ml jars and lids by sterilizing them in boiling water for five minutes.
Wash and hull your strawberries. Place them into your preserving pan and give them a mash with a potato masher to release some of the juice and natural pectin.
Add your lemon juice and calcium water and mix in well.
In a separate bowl mix your Pomona's pectin and stevia together.
Place your preserving pan on the stove and heat your strawberry mixture to a full rolling boil. Slowly add your stevia-pectin mixture, stirring constantly. Bring your jam back to a full rolling boil and once there remove it from the heat.
Place your jam into your hot, sterilized 250 ml jars, leaving a one and a half centimetre headspace. Clean the rims of the jar, to ensure you get a good clean seal and cap with your sterilized lids.
Process in a boiling water bath for five minutes.
Special note:
Pomona's Universal Pectin is a special type of pectin that does not require sugar to set. Instead it requires calcium. This calcium comes with the Pomona's pectin, along with full and easy instructions on how to mix your calcium water required in this recipe. Enjoy!