Now that you know how easy and cheep it is to make your Ricotta, you can create great meals, using it as a main ingredient. Below is my recipe for a Spinach and Ricotta pie that is a hit at my house.
Ingredients:
1 pastry recipe for a single crust pie. (I use an oil pastry but you can just as easily use a short crust pastry)
1 bunch silver beet or spinach, the fresher the better, I grow mine in the back yard.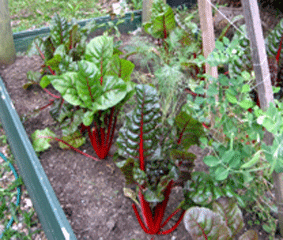 4 eggs, lightly beate
375 grams home made Ricotta
300 ml milk
Salt and pepper to taste
Method:
1. Line a 20cm pie plate with your pastry and blind bake at 200 degrees C for 10 minutes. 2. For the filling, using a wooden spoon, mix together the Ricotta, eggs, milk, salt and pepper. 3. Finely shred the silver beet and mix it into your egg and Ricotta mixture. 4. Pour mixture into the pie crust and return to your oven. Bake at 200 degrees for 35 minutes or until a knife inserted into the centre of the pie comes out clean. 5. Remove from oven and allow to cool for 5 minutes before attempting to eat.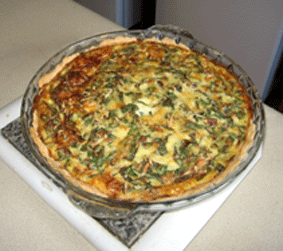 This recipe is so quick and easy and makes a wonderful meal, packed with protein. Serve this with a salad in warm weather or with a medley of roasted vegetables in winter.
Enjoy!