I recently received an e-mail from a customer who has definitely become addicted to cheese making, so much so that he has made himself a cheese room. I was so impressed with what Dave has done, that I wanted to share his passion with you all.
E-mail:
"About 6 months ago I decided I liked cheese and began trying to eat my way through the world's cheeses piece by piece. Then I thought it would be great to find out how they made all of this wonderful food. I enrolled in a 5 day cheese making course at the TAFE (Technical and further Education) and thoroughly got hooked. We then decided to convert half of an outside sleep-out into a cheese room and although I went a bit overboard it has worked out fantastic; stainless benches and sinks, cupboards and shelves, pH meters and all the paraphernalia.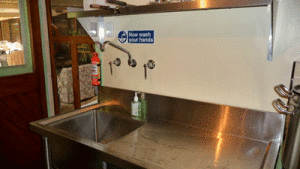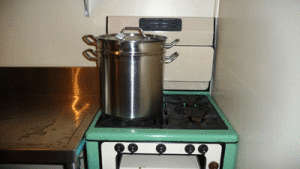 We have made two batches of Camembert and some whole milk ricotta over the last two weeks and we are slowly getting the idea. I have today enrolled in another TAFE 5 day Italian cheese making workshop and can't wait to start."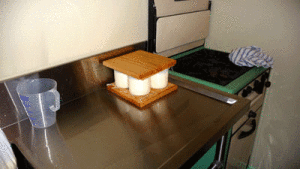 As you can see above, Dave has made himself a fantastic area to make cheese in and is obviously enjoying the making of the cheeses as much as the eating...... well maybe.