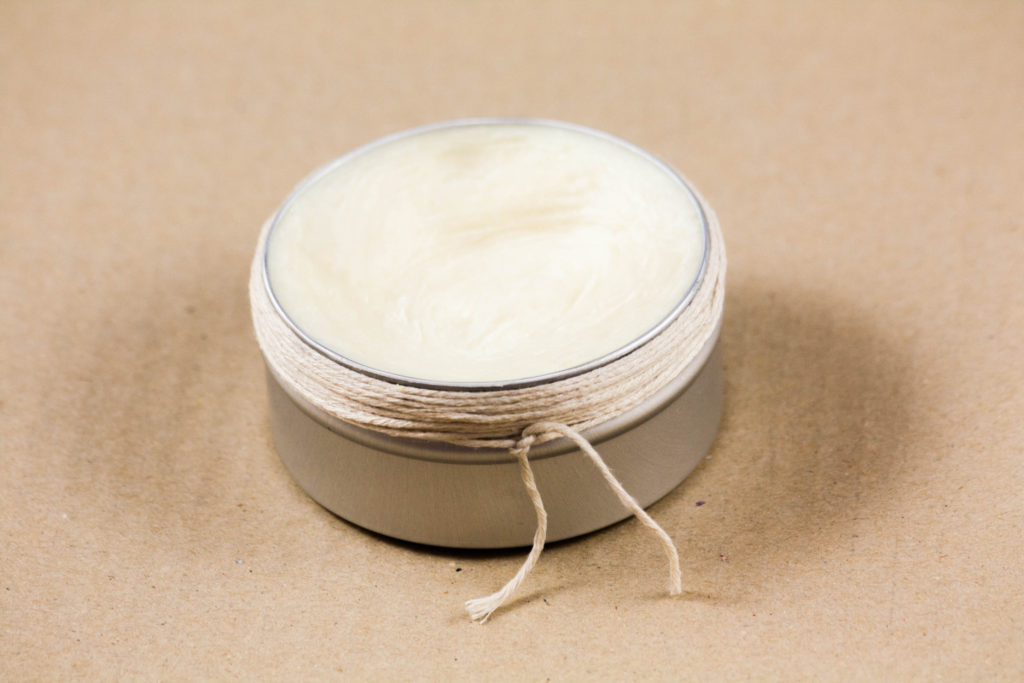 Ingredients: 
Equipment: 
Medium Sized Pot
Standing or Hand Held Mixer
Spatula
Directions:
Place the butter, oil and glycerine into a medium sized pot on medium heat and stir until they melt and are evenly combined, keeping the oils below 50°C. Alternatively, place in a microwave safe bowl and heat in a microwave for 1-2 minutes on high until melted and stir to combine.
Transfer mixture to a glass or metal mixing bowl and place in the freezer for 20-30 minutes, or until the mixture begins to solidify to a gel consistency and becomes opaque and cloudy in appearance.
Remove oils from the freezer and beat with a hand held or standing mixer for 20-30 minutes or until the mixture becomes light and fluffy, scraping the sides of the bowl with a flexible spatula periodically to ensure the mixture is evenly whipped.
Mix in the Vitamin E, a natural preservative, and blend for another 30 seconds to combine evenly with mixture. This is also where you can add colour or scent.
Scoop out finished body butter and distribute evenly into the provided aluminium jars. Store below 32°C away from direct light.Use within 12 months.
HINT:
At Step 4, add your favourite pure essential oil such as Australian Sweet Orange Essential Oil or Lavender Essential Oil to give your body butter your own personal touch. You can even add a 'pinch' or two of colour such as a mica or clay. See our mini measuring spoons for amounts.
ATTENTION:
Children should always be supervised in the kitchen, especially when heating oils. Supervision is recommended.
TIP:
To save money, purchase all the ingredients and containers together in our convenient
Cocoa Body Butter Kit!